Water Damage
• Cleanup from broken pipes or lines, toilet overflow, storm damage
• Air movers and dehumidifiers for carpet, tile, structural drying
• Disinfecting (mold and mildew control)
• Trained and IICRC Certified Technicians
• Carpet and Tile Restorative Services
• Complete Restoration and Cleanup Services Available
Drying a home or business is just an issue of giving the best possible measure of quick air development to compel the dampness out of the ground surface, dividers, roof. This dampness is then uprooted by extensive business dehumidifiers that gather the dampness and pumps it into your channel. Antimicrobials are connected to murder and anticipate mold/buildup. This drying process typically takes 3-4 days to finish.
There is a 24 hour effortlessness period before the mold and buildup will start to utilize your floor covering and rug cushioning as a nourishment source. Following 48 hours, the rug is just salvageable 50% of the time. Following 72 hours, the rug is no more salvageable and mold has doubtlessly begun to develop inside the dividers and other dim zones that have gotten wet.
Numerous clients are confounded about the method for drying out a home. Most believe that just by removing the floor covering they have tackled the issue and spared needing to call an expert for rug water extraction. This misinterpretation couldn't possibly be more off-base. There is still an unreasonable measure of dampness present that will give a rearing ground to form if left unattended.
Testimonials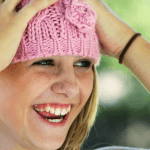 Chris S
EXCELLENT SERVICE! The owners of this company take a lot of pride in making sure the results are very good. We used them for our whole house and we had a lot of pet smell issues that had accumulated over the last 15 years. We didnt have the funds to buy new carpet so we thought we would try them. They were able to get the pet smell out and they even were able to get oil paint from my 2 year old out of an upstairs bedroom carpet. Would use again.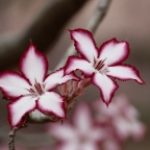 Matthew W
They cleaned our carpet on March 24th. They arrived on time (early actually) and we were very pleased with the job they did on our carpets, and the cost was very reasonable.
Gallery
Services Offered